Jennifer – Tai Chi

Certified Instructor Tai Chi for Health, Certified Instructor Healthy Steps.  
Jennifer has 12 years experience teaching Tai Chi for Health for people with different levels of physical abilities and 25 years experience working in Health Care.  Jennifer's philsiiphy is that Tai Chi is for every-body regardless of age or physical ability.  "It is my goal that everyone attending class will have a safe, comfortable experience of gentel Tai Chi movement to achieve improved balance, range of motion and at least an hour of reduced stress," says Jennifer.
contact:
email / 513.598.1623

Phoenix – Yoga
Phoenix earned her Bachelors degree in Health and Physical Education from NKU.  
She has been a certified Yoga instructor for 10 years. Her studies in Yoga include various styles primarily focusing on Iyengar and Anusara. In addition, she is a certified Ta'i Chi Chih instructor and has been teaching this form since 1996. She continued to expand her knowledge in Yoga, Ta'i Chi and meditation practices while teaching English in Japan for 3 years. Phoenix sees Yoga as a timeless system of self-care that invites students to explore their physical, mental and spiritual aspects while gaining strength, suppleness and balance. She has taught classes for over 8 years in the Greater Cincinnati area. Her goal as a teacher is to draw from the variety of styles she has studied and combine them into a fully integrated practice. She works to create space in her classes for the cultivation of healthy body alignment, positive flow of energy in the body, and a more peaceful and open heart
contact:
email / 859.652.4174
Rob & Steve – Yoga

Rob and Steve have been practicing yoga for 14 years.  
Both are former Ashtanga students who gradually moved into Anusara and now teach Alignment Based Yoga — studying with John Friend, Sianna Sherman and Mitchel Bleier.
Their classes emphasis the body, mind and spirit through an open heart, focus and optimal alignment.   They teach in tandem so the student receives manual adjustments with every class.  Their Monday class is a true Beginners class and the Tuesday class is geared to an  intermediate stage practice.
contact:
email / 513.675.7582
Uma – Nia
Uma:  I discovered Nia in 2003 during my quest for an exercise program that I would stick to for more that three months – 13 years later, I still love every minute of the magic that is Nia. As a scientist by day, I find that Nia helps balance out my logical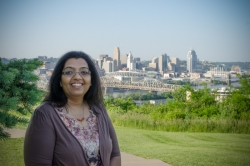 and practical side. Nia is a creative, expressive, and therapeutic movement form that leaves me feeling energized, centered and happy. I began my training with the white belt in 2009 to share the joy of Nia with others. With the completion of the brown belt in 2016, I continue to grow my teaching practice and am excited to witness my class evolve into a community of dancers that are finding joy in movement.
contact:
email
Zahara – Belly Dancing
Zahara has been studying belly dance for nearly fifteen years, and has been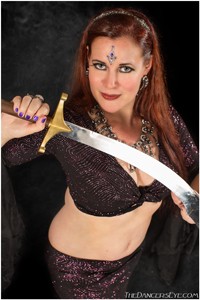 teaching belly dance fusion since 2004.  Her style is rooted in traditional Middle Eastern dance, weaving in elements of hip-hop and alternative dancing.  She's hosted workshops by Ariellah, Kami Liddle, Moria Chappell and many more… keeping with her strong belief that we should be "life-time learners" of the art form.
contact:
email  / 513.515.9695
Janet – Yoga
Janet Christoff – I am a certified yoga teacher ( RYT200) and have been in the health care field  
 for many years, currently working in clinical research. I have a regular hatha yoga practice and am an avid runner and cyclist.  In the past I taught aerobics for over ten years and love to work with others to help them find joy in their practice.
Yoga has taught me to find peace in the craziness that is modern life.  I come to the mat to not only have a physical practice, but a spiritual one.  The marriage of breath and movement is something that we can all employ to help us stay grounded in the present moment. I love that a yoga practice can be accessible to any individual, whether young or old, flexible or not. It can reduce stress, increase flexibility, improve fitness, improve awareness and concentration, increase both strength and stamina, and improve posture, balance, and stability.
I welcome all to this wonderful practice. Om shante.
Paige – Ballroom Dancing
Paige dk Foss – Paige discovered her love of dance at the age of three in    
her first ballet class, and that love continues to this day.  15 years of tap, jazz and ballet training led to a new exploration, competitive drill team and hip hop dancing.  After college had ended and she began her "grown-up" career, she stumbled upon another new love, ballroom dancing.  Where else can you integrate the hard logic of form and efficiency with the flow and elegance of a creative step?  She now spends her time, sharing her love for ballroom and social dancing with others.  Whether a formal ballroom dance, a funky Latin routine, or just a collection of moves to wow a crowd during your special dance, Paige will help you find the perfect way to make your mark on the dance floor.    No matter what your background, you might walk in…but you'll be dancing out!
Dance Styles: American Smooth and Rhythm, Swing, Salsa, Social and "The Infamous" First Wedding Dance.