Please join Zahara for her Intermediate Dark Fusion Belly Dance
 Beginning Wednesday, Nov 2, 2022.
The Kula Center – 110 East 8th St. Newport, KY
Dark Fusion Wednesdays – 6:30 – 7:30pm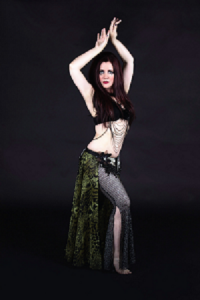 Zahara will be teaching her "Dark Fusion" style of Belly Dance, with isolation drills to enhance technique, as well as interesting combinations and travel steps. Students should have at least one-year previous Belly Dance to attend.
Pre-registration encouraged, due to limited space. Email zaharastangledweb@gmail.com to save your spot! 
$15.00 per class or $50.00 for the month of November and $40.00 for the month of December.
Payable via PayPal (send to zaharastangledweb@gmail.com) or cash/check at the door.
Space is limited so please contact Zahara to pre-register.
Contact: 513.515.9695 or zaharastangledweb@gmail.com