Please join Zahara for her Dark Fusion Belly Dance Series:
Friday: Dec. 8, 15 & 22, 2017 
The Kula Center – 110 East 8th St. Newport, KY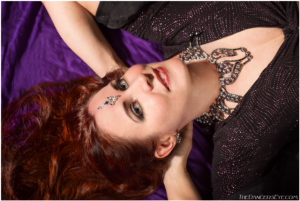 Embrace the winter darkness!  Zahara will be teaching a 3-week Dark Fusion Belly Dance Choreography series on Fridays in December from 7:30 – 8:30pm.
Cost of the Series is $40.00 
Payable via PayPal (send to zaharastangledweb@gmail.com) or cash/check at the door.
Space is limited so please contact Zahara to pre-register.
Contact: 513.515.9695 or zaharastangledweb@gmail.com