Meditative Teachings for Turbulent Times
This will be a 6 week series beginning Tuesday, Feb. 11th..
Feb. 11, Feb, 18, Feb. 25, March 3, March 10 & March 17th
7:15 – 8:15pm
The Kula Center
110 East 8th St. Newport, KY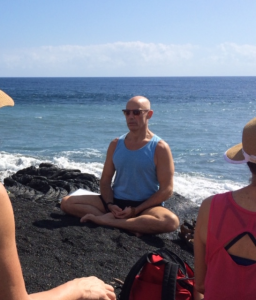 Many of us feel that we are living through Turbulent times!  Are you finding that you are experiencing chaos in your life and that things seem to be out of your control?   The saying; "The only constant in Life is Change itself", is so very true.  As the outside world swirls around us, how can we find a sense of calm or inner-peace for ourselves  the answer is not magical or mystical, it lies with learning to use our breath to reclaim our mind as a tool for self-discovery and not a task master.  This series is designed to introduce you to techniques which will help you to better focus and concentrate.  We will practice sitting, standing and movement techniques.  We will explore exercises with the eyes open and with the eyes closed.
This series is perfect for complete Beginners to Intermediate Meditators.
All Classes will be led by Rob Dorgan
Class Pass $60.00 (paid in full @ 1st Class)  $12.00 Drop in.
Reserve your space by texting 513.675.7582  " Walk-ins are always welcomed!