Please join Zahara for her Dark Fusion Belly Dance Workshop Series:
Saturday throughout the year of 2019 beginning March 31st.
The Kula Center – 110 East 8th St. Newport, KY
Dark Fusion Sundays – 2:00 – 4:30pm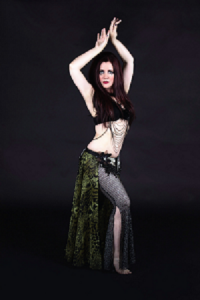 Zahara will be teaching a deliciously dark fusion choreography, incorporating powerful hip isolations with slinky arms and torso. Pre-registration encouraged, due to limited space. Email zaharastangledweb@gmail.com to save your spot!
April 14th – "In Bloom"
April 28th – "Sword!"
May 19th – "Slinky Tribal"
Aug. 25th – "Eighties Angst" (This routine may be performed at Carnival Noir, Oct 4)
Sept 29th – "This is Halloween"
Nov 24th -"Techno Fusion Choreography"
Dec. 15th – "Galaxy Veil"
Cost of the Workshop is $25.00 
Payable via PayPal (send to zaharastangledweb@gmail.com) or cash/check at the door.
Space is limited so please contact Zahara to pre-register.
Contact: 513.515.9695 or zaharastangledweb@gmail.com